Craft Beers Made for the Summertime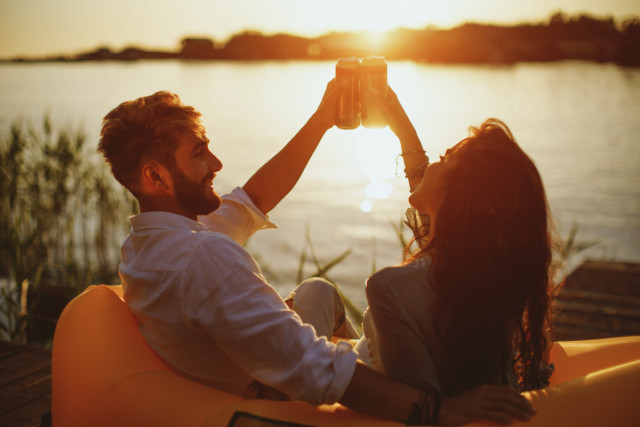 Picture this: it's a hot summer evening and you want nothing more than to kick back in your own personal paradise. When you need to add some happy hours to your weekends in the sun, we've got you covered with the best summer beers.
We've spent enough dog days in Midtown Atlanta to know what you need to enhance your summers in the city. Lucky for you, some of the best retreats can be found in a 32 oz. crowler! 
We want every summer beer to be an oasis of flavor. Here's which brews can stand up to the heat: those with drinkability, originality, and freshness. We'll tell you why these might become your new poolside favorites.  
Beers for a Summer Session
Nothing says summer like a few glasses of easy-drinking lager with your favorite sunbaked fun. If you're spending an afternoon by the grill, you want a drink that allows you to have a few glasses. For this purpose, look for "sessionable" beers.
We recommend pale ales and golden lagers to give you this crisp drinking session without any added heaviness. Hovering around 4-5% ABV range frees you up to enjoy more summer beer without overwhelming your palate.
Hybrid Beer for the Fruit-Lovers
Spiced beers, fruity beers, and creamy beers—oh my! These genre-bending brews make the perfect summer accessory with the colorful and crisp infusions of fresh flavors. These drinks offer another drinkable option for the vacationers who need a break from their margaritas and mojitos.
The beauty of hybrid beers is the endless possibilities. You might go for a citrus-flavored brew with plenty of malt, spice, and body. You can try complex fruit flavors like blueberry, peach, and apple. And for those creamy summer cravings, you can find dessert-themed beers that are equally refreshing as they are delicious.
Best Summer Beers for the Pool
But what about when you want to take it slow? Sometimes, an afternoon on a pool float calls for more subtle flavors than novelty beers like some listed above. When you need to take it back to the basics, these beers have you covered.
Look out for refreshing beers that offer crisp flavor and balanced body. Pale lagers and pale ales are known to give you that simple flavor that quenches your thirst in the summer. If you love the taste of fuller beers, a cold-brewed dark lager will give you robust flavors without weighing you down in the heat.
So, are you game to start your summer with a bang? Click below to see what's on tap…you might find your next summer love.
Category: Beer