Georgia's Best Homegrown Breweries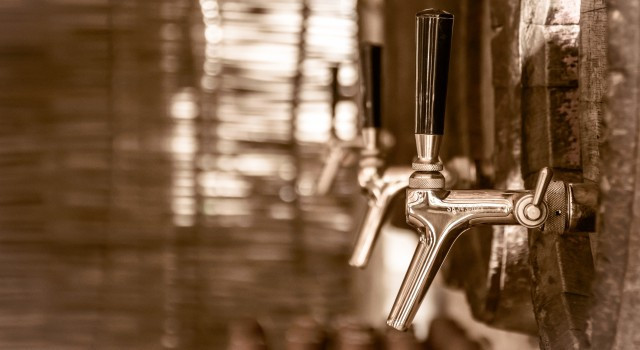 Georgia is known around the country for producing the sweetest most flavorful peaches, as well as the highest amount of poultry, pecans and peanuts in the United States.
But that's not all the state of Georgia produces, we also produce some of the best craft beers in the southeast.
Read on to hear of some of our favorite breweries that make incredible Georgia craft beers, right here at home.
Creature Comforts Brewing Co.
Creature Comforts Brewing Co. was founded in 2014 and is based in Georgia's Classic City – Athens.
Their goal was to create a place for craft beer enthusiast to drink great tasting craft beers and they liked the idea of transforming the city of Athens into a craft beer hub in the southeast.
The Creature Comforts building was once an old Chevy dealership built in the 1940s and is now a vibrant brewery that has received recognition for its incredible use of rehabilitation.
Athens isn't too far a drive from Atlanta but before you head over, checkout our craft beers on tap at Ponce City Market. We regularly carry some great beers from Creature Comforts Brewing Co.
Monday Night Brewing
The story of Monday Night Brewing began in 2006 when a small Bible study group that met on Monday nights decided to start brewing some beer together.
They spent about 5 years perfecting their brewing skills before they officially launched two beers in 2011.
Today, Monday Night Brewing is located in southwest Atlanta and produces many great tasting beers – many of which you can get right here at The Tap on Ponce.
Schoolhouse Brewing
Schoolhouse Brewing was founded in 2014 by two middle school science teachers that started brewing beer as a hobby and liked it so much they decided to pursue it fulltime.
Schoolhouse Brewing is located in Marietta, Georgia and has been voted the number one brewery in state of Georgia.
We regularly carry some of Schoolhouse Brewing's best Georgia craft beers on tap so be sure to check it out.
Atlanta Brewing Co.
Hence the name, Atlanta Brewing Co. brews right here in The Big A.  
They were founded in 1993 by an executive at Guinness and are the oldest craft brewing company in Georgia.
A fun fact about the Atlanta Brewing Co. is that they have a refurbished red malt mill that was found in a random meadow in England and is now used to make tasty Georgia beers.
Last Words
You can find Georgia beers brewed by these breweries and many more at The Tap on Ponce at Atlanta's Ponce City Market.
Be sure to stop by and taste some of the best craft beer Atlanta has to offer.
Category: Beer