Pumpkin Beer: A History of Fall's Most Festive Favorite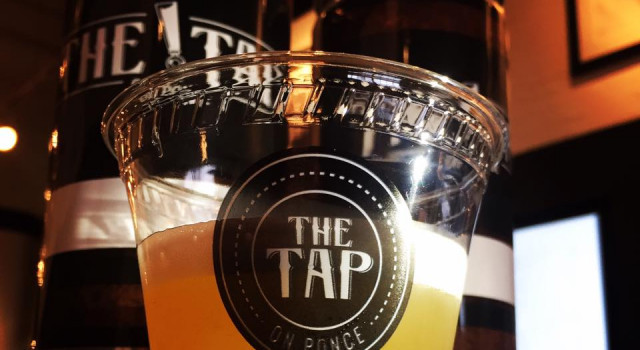 Tis the season! At least the season of spice. By now pumpkin-flavored products have carved out a decent chunk of real estate on store shelves across the country. The same can be said for one of our seasonal favorites, pumpkin beer. Some of the best pumpkin beers can add so much to a warm meal or while you're outside enjoying autumn's evening glow.
But what you may not realize, is that pumpkin beer has been an American staple, going as far back as the 1700s. To celebrate one of our favorite fall brews, we've put together a brief history of the pumpkin beer.
Pumpkin Beer's Early History
Interestingly, pumpkin beer has a brewing history that spans well before the founding of our country. During the early colonial period, pumpkin beer became popular out of necessity. Not only were pumpkins bountiful, but they served as a good substitute for malt—using the pulp of the pumpkin as a stand-in for the usual fermenting agent. And while the best pumpkin beers are revered for their taste, it's important to note that this wasn't about taste for most colonists, it truly was a necessity. If an ingredient was used for flavor, ground ivy or ginger may have been added.
Early Brewing Methods
While this period was known for pumpkin beers, written accounts or pumpkin beer recipes are hard to come by. Brewers during this period employed a brewing method called first-wort hopping, meaning the hops go in at the start of the boiling process. Pumpkins would be baked to not only soften them but to bring out the sugars. Once softened, the chunks would be added to the mash. For colonial brewers, barley would be the primary grain used — and if possible — molasses would be added to reduce the tang of these early pumpkin beers.
Changing Colonial Tastes
At the turn of the 19th Century, colonial tastes swiftly rendered the pumpkin beer old fashioned. Perhaps, gourds were seen as too common or colonists developed more of a taste for persimmon and spruce beer. In either case, pumpkin beer fell out of favor. As the industry grew and beer ingredients became easier to acquire, there was a resurgence in using pumpkin to flavor beer around the middle of the century. Pumpkin spice beer became a tasty alternative, as brewers experimented with cloves and other flavor additives.
The First Branded Pumpkin Beer
Buffalo Bill's Brewery is credited with producing the first pumpkin beer that spurred the movement from a modern experimental beer to a commercial success. Brewed for the first time in 1985, the brewery was inspired by George Washington. Washington was a known homebrewer. While his personal favorite was an English-style porter, he experimented with pumpkin beer. Once this pumpkin spice beer hit the market, breweries across the country picked up this resurrected style.
Seasonal beers have become one of the most popular categories within the industry. And while pumpkin beer sales have risen and fallen over the years, it seems that sales are once again pointing northward.  Regardless of growth, it's hard to imagine any other unassuming fruit playing such a part in beer history.
Get Your Seasonal Favorites at the Tap
Whether you are looking for something seasonal or something special to serve during the fall, come check out what we have in stock at The Tap on Ponce.
Category: Beer