Summer Beer Pairings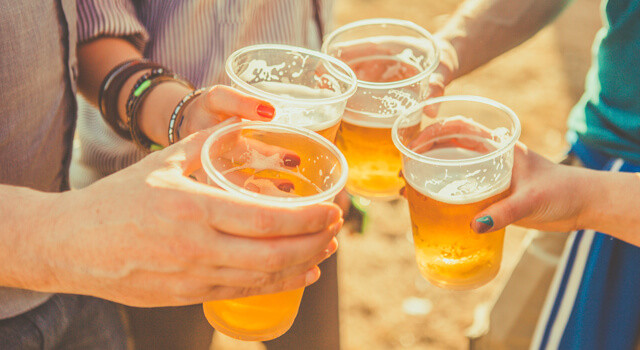 What's the best summer beer? 
It's that time of year. Backyard barbeques, pool parties, and family vacations fill the calendar. Everyone's trying to beat the heat, stay refreshed, and savor the summer. We all know this is much easier with a beer in hand. That's where we come in -  check out our tips on picking the best summer beer.  
Let's talk about the cool, refreshing beers that represent both what's trending and what's good and glorious about summer. For 2018, these are the hazy, citrusy IPAs and other medium-bodied varieties with tropical flavors. Whether you're camping, fishing, and sitting around bonfires, spending a day at the lake or along the beach, or starting the day with a brunch picnic and ending it with a rooftop party – these beers will hit the spot. And you'll look cool drinking them too. 
Red Hare Soft J
Monday Night Han Brolo
Cherry Street You Can Not Hazy IPA 
Wicked Weed Pernicious IPA
Akademia IQ IPA
What's the best beer for yard games? 
Go for pilsners or lagers. These are the beers that you can down over hours trading turns playing cornhole or just sitting on the front porch with the neighbors. Pilsners and lagers are nudging their way into the craft beer scene, largely because but we're all yearning for brews that are easy to drink and thirst-quenching with that craft flavor. Relax and waste away the afternoon in a good way with these crisp, light-bodied brews. 
Oskar Blues Mama's Little Yalla Pils
Terrapin Sound Czech Pilsner
Sierra Nevada Southern Gothic 
What's the best beer for a barbeque? 
Hosting a backyard barbeque? Bringing a cooler to the party? In the South, there's no shortage of ideas on how to best baste your favorite protein. For something that stands up nicely to a range of heavy barbeque flavors, try a porter, stout, or a brown ale. Yep, dark beers can hit the spot in the summer too. 
Cherry Street Coconut Porter
New Holland Dragon's Milk
Come See Us
Have a summer shindig coming up? Come see us, enjoy what's on tap, and fill up a growler or two with your favorite flavor. 
Category: Beer