What's up with hazy beer?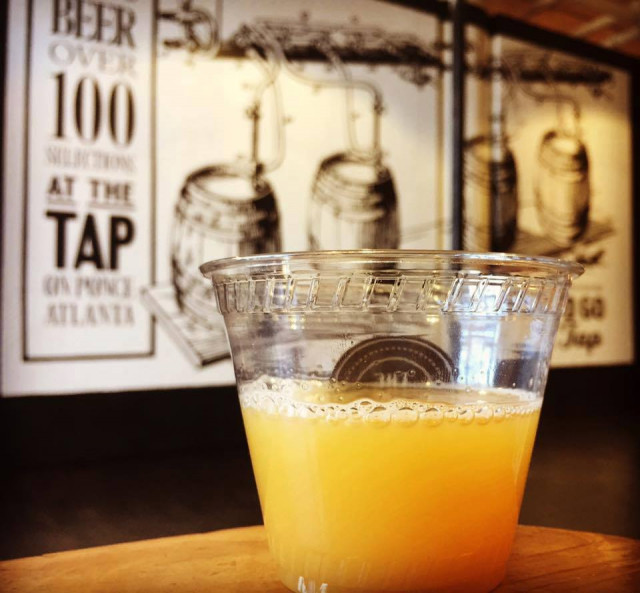 The haze craze
Is everyone you know drinking hazy beer? Let's dissect the haze craze. By now you're probably well aware of India pale ales (IPAs), the hoppy beer style that exploded in the craft beer scene circa 2010. These hoppy beers are still the top driver of craft beer growth. And they have a new, hazy star – best known as the New England IPA. While these IPAs have been around for years, their distribution has broadened significantly in the last year or so. 
A New England IPA is a thick, juicy, pulpy beer. It's best defined by its hazy appearance. The beer is typically hazy because it's not filtered like other beers. These IPAs are also often double dry-hopped – infused with twice the hops later in the brewing process - which adds to the haze and fruity aroma. People are digging hazy IPAs because they have nice floral and citrusy notes, a smooth, creamy texture, and they're less bitter than other styles of IPAs.   
What's not to love about all that? Not everyone can handle the hops in an IPA. Now there's an IPA for everyone. It all sounds nice and agreeable, but hazy beers have actually been the source of much criticism over the past several years. 
The haze haters 
What's controversial is that clarity has long been a sign of high-quality beer. In other words, hazy beer goes against the classical brewing fundamentals. So, the beer purists out there are a bit appalled. What they see is less talented brewers getting the fame, making cloudy, and even sloppy, IPAs, without the trademark hoppy bitterness of their beloved pale ale.
New hazy guidelines 
Enter the Brewers Association, the non-profit trade group that promotes small and independent craft brewers. For the first time, the trade group has recognized hazy styles in their 2018 beer guidelines. This is a big deal because the guidelines are a resource for brewers, judges, and beer competition organizers. The guidelines read that styles can be identified in competitions as "Juicy or Hazy Pale Ale," "Juicy or Hazy IPA," and "Juicy or Hazy Double IPA." 
The haze makers are rejoicing. Others are turning their noses up. That's fine with us - we love new flavors and a spirited brewing debate. We'll do what we always do - encourage you to be the judge of what makes your taste buds happy. Come taste at the Tap. 
Category: Beer