Celebrate American Craft Beer Week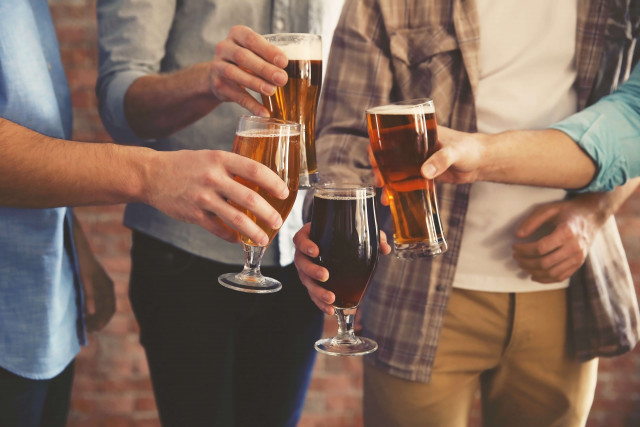 Get Craft at The Tap 
American Craft Beer Week is May 14-20, making it your moral obligation to come in and have a beer. We'll toast to all that is good and righteous about craft beer. We've twisted your arm, we're sure.
We truly believe there's never been a better time to enjoy and appreciate beer. Much of that is thanks to the craft brewing explosion over the past decade.
The Revolution 
Our craft brewing friends have gifted us with new and exciting flavors, incredible variety, and that support-local, hug-your-community, feel-good experience. People are ditching wall street jobs for brewery gigs, they're vacationing at the latest craft brewing hotspot, and most importantly, they're trying a beer sampler and relishing the day at the craft brewery down the street. We think that's all pretty neat.
The Stats 
The numbers from recent Brewer Association reports are pretty crazy, too. Many economists are scratching their heads, wondering how a 200-year old industry can accomplish all this in a decade.
In 2008, we had about 1,600 operating craft breweries. Today, we have more than 6,200.
Craft brewers provided more than 135,000 jobs in 2017.
Small and independently owned craft breweries account for 98 percent of all U.S. operating breweries.
83 percent of our adult population lives within 10 miles of a local brewery.
Craft brewers donated $73.4 million to charitable causes in 2016.
How Do You Know If It's Craft? 
Now there's a seal. This past year, the Brewer's Association launched an independent craft brewer seal. More than 3,100 independent brewers, representing over 75% of domestic independent craft beer production, have adopted the seal. Our friends at the Brewer's Association are calling on all of us to #seektheseal for American Craft Beer Week. 
The Seal Requirements
Small – producing 6 million barrels of beer or less
Independent – less than 25 percent of the brewery is owned by a non-craft brewer industry member
Traditional – a majority of the total beverage volume must come from traditional or innovative brewing ingredients and their fermentation (i.e. no flavor malt beverages)
Come See Us 
Don't let this happy occasion pass you by. Buying your friend a beer this week makes you both a great friend and a champion for craft beer. Double win. 
Category: Beer