A Great Holiday Gift for Anyone on Your List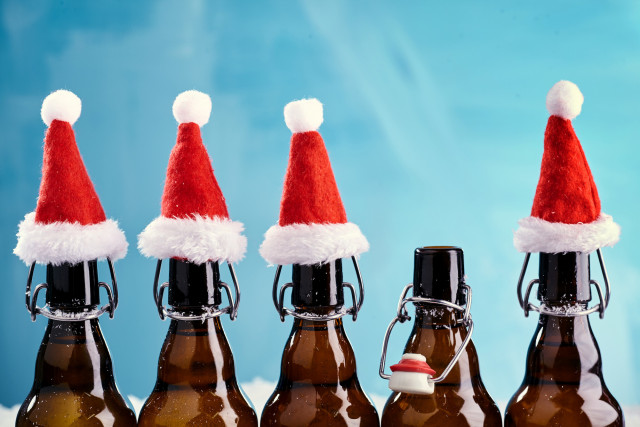 Holiday shopping can be completely exhilarating or exhausting. What do you get the neighbor who gets your mail when you're out of town? How about the hosts and hostesses at the five holiday parties you're going to in the next two weeks? And then there's your beau's dad. Does it get much tougher? Barely. But, of course, no matter how proactive you are, there's always that acquaintance who kindly gets you something thoughtful out of left field. Bless!  
The good news is that we have a solution for the full spectrum of tricky gift recipients on your list…or not on your list. It's a growler from the Tap - the best Christmas gift you never thought of.
Give a Growler 
Nothing says I hand-selected this just for you quite like a growler. Everyone's gifting wine bottles and six packs that they bought last minute from the local grocer, but the gal who rolls in with a growler of craft beer, she's with it. Plus, her gift is reusable. You're welcome, environment. If your friend, neighbor, or boyfriend's dad likes draft beer, they'll love having their very own growler. Pick a seasonal brew that's on tap, put a big red bow on your handle, and you're set. 
Make it Extra 
Need a little something extra to go with your growler? Grab a gift card from the Tap and the first growler refill is now on you – how generous! Or, stay on theme with bottle openers, flasks, and other barware from nearby places at Ponce City Market like Onward Reserve, SugarBoo & Co., or West Elm. And remember to grab a beer from the Tap while you shop. 
Shop at Ponce City Market 
People love gifts from local one-of-a-kind establishments, and
Ponce City Market
 is just that. Aside from being an out of the ordinary and thoughtful gift, growler gifts are about the easiest thing to pick up while you're already shopping at PCM. With over 50 shops, you can find local treasures as well as staples from your favorite national retailers. Come see us at the Tap and knock out that holiday shopping.   
Category: Beer