A perfect pair. No decisions, just dinner.
Wednesday, May 15, 2019 - 5:00pm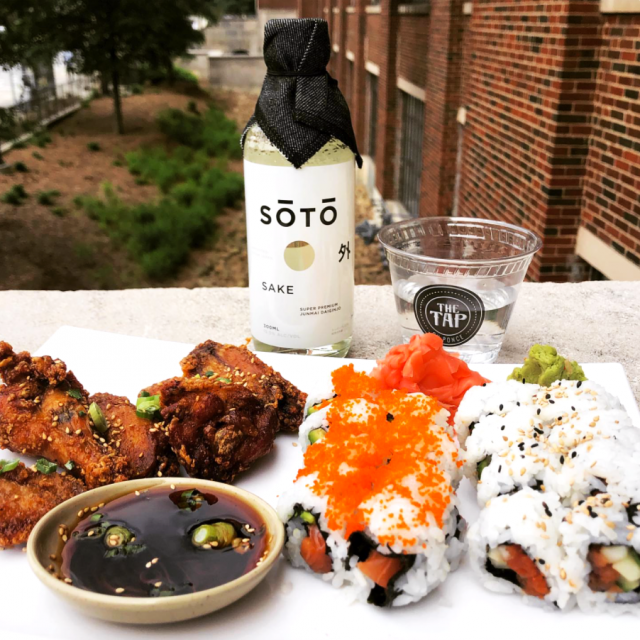 We're not here to tell you what to do, but we'd like to. The Tap and nearby PCM Food Hall have plenty of experience making food and selling wine, so we've learned a thing or two about putting them together. But like good wine, that know-how is better when shared with friends. That's why, every week, we bring one of our 12 wines together with a gourmet dish from the Food Hall to bring you a match forged by a love of food, wine, and sharing them with you. 
 
May 15th:
SOTO Sake - Did you know we have a variety of sake? Our newest edition, SOTO Sake... Take this lunch break "outside."
Categories: General, Ponce market, Wine