The Best Beer and Wine Gifts for Everyone on Your List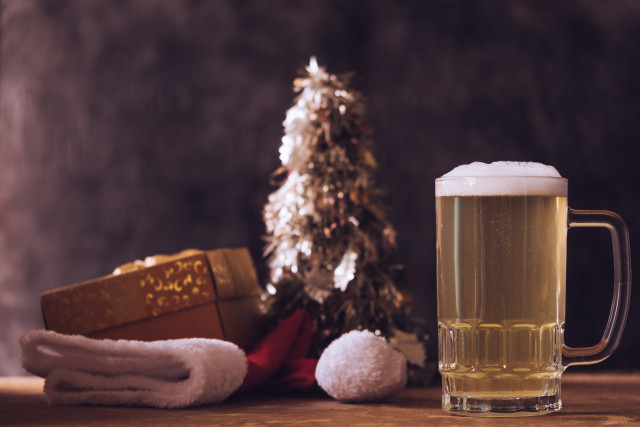 The most wonderful time of the year is here! While you're decking the halls, you're probably racking your brain trying to figure out what to get everyone on your list. We put together a simple list to help you out. 
For your significant other
Your significant other should be the easiest person on your list since you know them best, but sometimes you can spend too much time trying to find the perfect gift. 
A trip or event 
Sometimes gifts for your significant other are really a little bit for you too, and that's okay! Plan to take your loved one on a weekend getaway or a longer vacation to their favorite winery or brewery. Not only will you get to experience some of the best beer or wine around--you'll get to make lasting memories together when you do it! After your trip you can keep on reliving the magic by picking up a growler or crowler of some of your favorites. 
Flights
Nothing says love like sharing your beer or wine with someone. Gift your significant other a set of flight glasses for beer or wine (or both!) and then grab a few new brews from the Tap to try and host an at-home beer tasting. 
For the party host
We all have that one friend who loves to have people over. They're always making sure everyone has a good time, so don't forget to get something a little special just for the host. 
Beer chilling coasters
Party guests hate warm beer and party hosts hate rings on their nice coffee tables. A beer chilling coaster is the perfect way to solve both of those problems and help your favorite host make their guests feel extra special. 
Corkcicles 
Nothing's worse than when your white wine starts to get too warm. A corkcicle is a wine stopper attached to a frozen rod that can be used to keep that bottle cool, so your favorite host will never get caught serving warm wine. 
Glassware 
Beautiful glassware isn't just practical, it can be a piece of art in itself. Remember that there's glassware designed for every style of drink. So, if your friend loves IPAs make sure you get a nucleated glass, but if your friend loves dark beers, you should get them a snifter glass. The same idea goes for wine: a red wine lover is going to want to use a different glass than a white wine lover. Or you could just get them an assortment so they always have the right glass on hand!
For the budding sommelier or cicerone  
This friend knows everything there is to know about beer and wine (or at least thinks they do). Get them a few tools to help them learn even more. 
Blind tasting kits
Blind tasting kits are a fun way to challenge your friend's palate. You can even make a game out of it!
Tasting notes journal 
Every good sommelier or cicerone takes good notes when it comes to new wine or beer. Try giving them a nice, leather-bound journal with pages specifically dedicated to taking tasting notes. It'll be a fun way for them to keep a record of what they've tried and help them perfect their ability to describe the drink. 
For anyone
Gift cards
Can't decide what to get that last person on your list? Trust us, gift cards really are the perfect gift. 
Growler or Crowler
Anyone who loves beer or wine would love to get a new growler or crowler. It's a sustainable way to enjoy their favorite drinks--and try something new. Don't forget to include a cover for the bottles so they stay nice and cold during transport!
Protip: Your friend is going to love their growler or crowler even more if it's full! Come on down to see what's on tap.