The Tap on Ponce mentioned on USAToday.com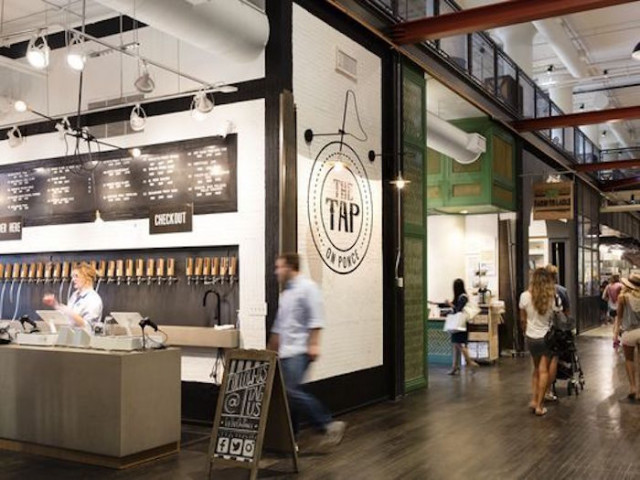 Ponce City Market was recently featured on USAToday.com.  The article, titled Tour Atlanta's Ponce City Market, showcases the "slew of artisanal vendors in the former Sears Roebuck building."  We are very happy to be among the vendors mentioned and may even have blushed a little when described as "one-of-a-kind." We heart you too, USAToday.com.
"Beer lovers must pay a visit to The Tap on Ponce, which has dozens of beers, wines and ciders on tap. Fill anything from a 8 oz. bottle to a 64 oz. mega growler with one of the 56 different boozes flowing at this one-of-a-kind store."

- USATODAY.com
Find out more of what USAToday had to say about Ponce City Market here.